We took the pain out of carrying a spare tire that most other RV toters don't have at all.

This compartment will be your best friend the first time you have a flat tire. We've heard some say, you're not going to change a tire anyway. Why bother to take one. We both know it's not a matter of if it happens. When it does, you may get stiffed by the guy changing your tire. But one, you will have a spare tire to change, and two, you won't be charged tripple for it. Plus, there's extra room in this compartment for stuff you don't use very often. i.e. Jumper cables, bottle jack, snow chains, water jug, etc. You won't see this anywhere else!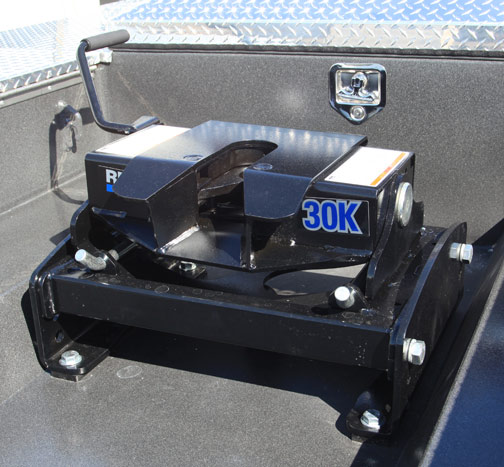 Chances are you'll never need this much hitch, but like everything else, we like over-kill. Especially with our hitches. Reese, rated at 30,000 pounds. We also install air ride hitches and suspensions.