Looking for a Dock Box that will outlast your dock!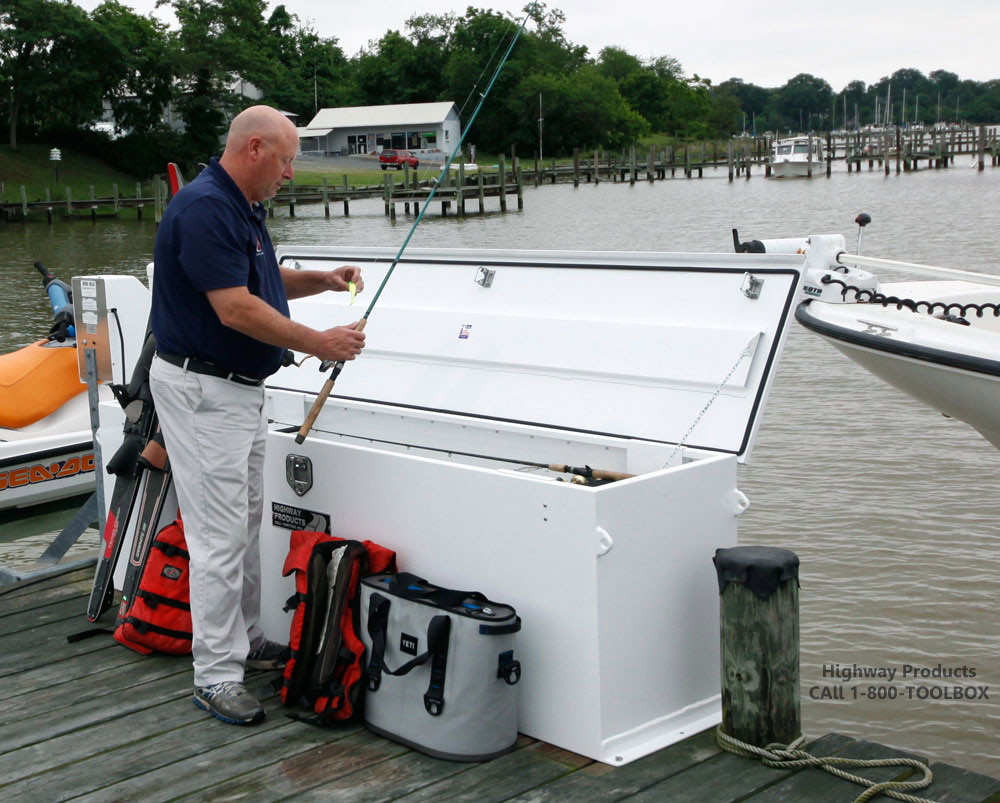 Built to last! Aluminum! No Plastic! No Fiberglass!
Marine Grade Aluminum, Stainless Steel Semi Truck tough Locks, bullet proof continuous hinge, and a rugged Powder-Coat finish!
Our Dock Boxes are often used for Deck Boxes, Equipment Boxes, and Sports Lockers as well. So we have many sizes to choose from or ask for a special size to fit your needs. Got a special request?

Patrick, a well known fisherman on the Potomac River, is loading up his dock box built to his specifications. Our customers like it so much we made it a standard.
"I've got a lot of dollars and time invested in my fishing equipment and I don't like having to haul them back and forth to my house every time I go fishing. My Highway Products dock box is very secure." Patrick - King George, Va.
12+ Great Reasons to buy an Aluminum Dock Box from Highway Products